It's time to change the channel! Our live-linear and video on-demand channels are available on today's favorite streaming services and feature the world's most popular kid stars.
Optimized for premium platforms, we've got exclusive originals, long-form specials, captivating interstitials and loads of the short-form favorites that kids love today – all delivered in standardized blocks, perfect for digital program guides.
Vast catalogs with frequent refresh: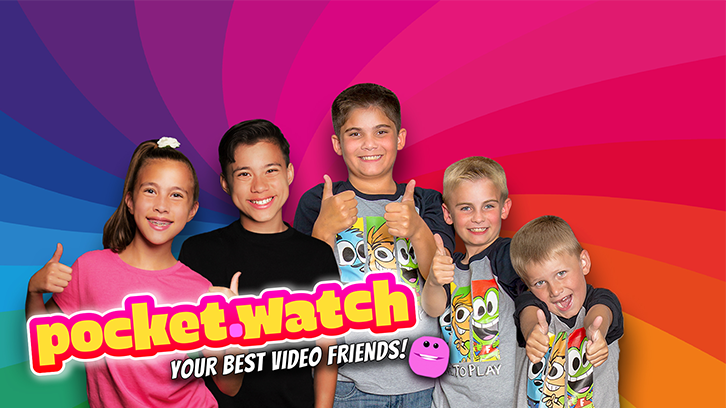 The pocket.watch channel delivers trusted programming 24/7 from your child's favorite video friends like Ryan of Ryan's World, Diana from Kids Diana Show, EvanTubeHD, HobbyKidsTV, KidCity, and CaptainSparklez!
Join the world's biggest kid-vid superstars on all of their awesome adventures – from challenges, to Minecraft and Roblox gameplay, to cool science experiments and so much more!
Pocket.watch features tons of family-friendly learning and fun!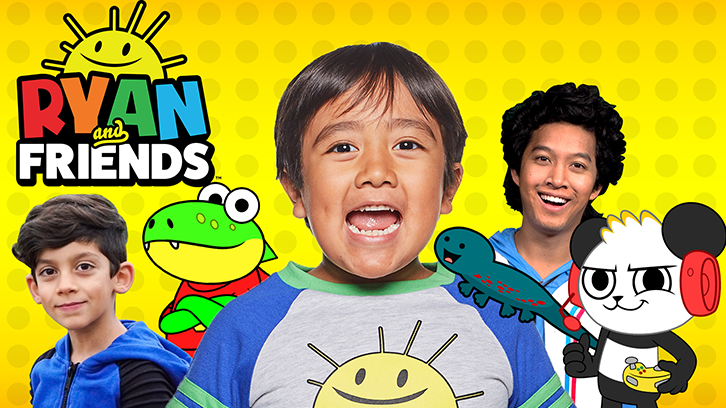 All day, every day, pocket.watch's newest streaming channel features the best of Ryan, his Ryan's World pals Combo Panda, Gus the Gummy Gator, and all the rest, along with Ryan's favorite kid video stars from YouTube like Jason Vlogs, Marlin from MarMar Land, Scratch Garden and more!
See them all in "World Premiere" exclusives, super-sized specials, all-new originals, and captivating shorts for a kid-friendly, non-stop adventure full of learning and good times.
The fun never ends on Ryan & Friends!