Pocket.watch makes shows that families can't wait to watch in multiple, flexible formats!
Always innovating, we combine the best of both worlds with a blend of original shows and popular YouTube content to create new experiences for our millions of fans.
If you're looking for family-focused content that inspires, delights, and delivers the fun, pocket.watch has the perfect solution.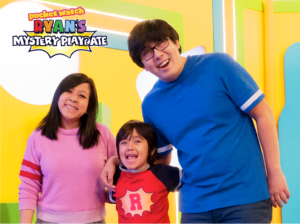 60 x 22-minute Live Action In this Emmy-nominated series, Ryan works to complete unique challenges and unlock mysteries to discover the identity of his mystery playdate! The series encourages physical play, problem solving, and positive family relationships. Kids have so much fun, they learn to love learning!