Pocket.watch has THE most popular kid stars on the planet!
To recommend a top-performing kids' channel,

Everywhere that kids play, we've got their favorite, most-beloved kid stars today!
With their charisma and jumbo personalities, our partners rose to the top of YouTube.
We expand on their success to forge global franchises with original shows, games, books, toys, and whatever we think of next!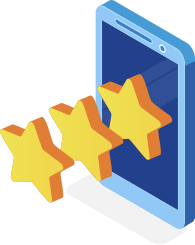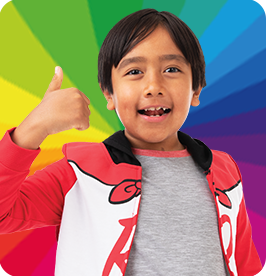 Meet the star of the biggest kids' franchise!
Join Ryan as we expand his global mega-hit YouTube channel, Ryan's World, to a universe of original shows, games, toys, clothes, and beyond. Original content! From our Emmy-nominated, #1 preschool TV series, Ryan's Mystery Playdate, to animated specials, books, and mobile and console games. A complete range of goods — everything from toys and clothes to toothbrushes and more! We helped change the world into Ryan's World — and kids love living in it!
81.6B
Total Lifetime Views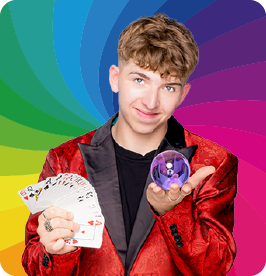 Meet Magic Phenom Dan Rhodes!
Meet Dan Rhodes, the awe-inspiring 19-year-old close-up magician and social media super-influencer from Manchester, UK, who shot to fame when he sawed actress Amanda Holden in half during his 'Britain's Got Talent' appearance in 2019. In under 2 years, Dan grew his audiences on TikTok and YouTube to a staggering 36 million followers. His posts have achieved more than 14 billion views on YouTube and he holds the record for the biggest-ever personal TikTok, with over 300 million views. An all-around charismatic and bubbly live entertainer, Dan enjoys nothing more than being able to shock and impress his audiences, whether on-screen or performing live. There's no stopping Dan's limitless creativity and the unique connection he's built with millions of fans around the world! 
14.1B
Total Lifetime Views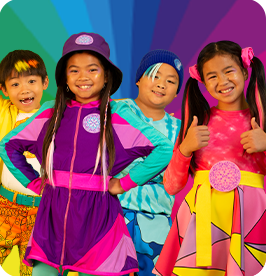 Meet YouTube's #1 Kid Ensemble!
Toys and Colors is a family friendly YouTube channel featuring a group of girls, boys, Aunties, and Uncles who solve problems, learn, and develop good habits together. They have over 80M subscribers and receive 1B+ views per month across all of their extremely popular YouTube channels! Whether they're teaching each other new things or singing fun songs together, this crew is the epitome of meaningful pretend play.
65.2B
Total Lifetime Views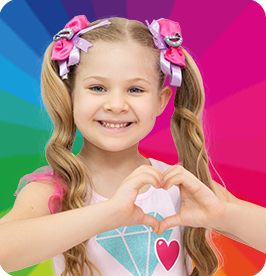 Let playtime reign with Love, Diana — the Princess of Play!
Diana's sparkling personality shines in her YouTube channel, Kids Diana Show, the third most-viewed channel in the world! Igniting her digital empire at just six years old, tiny-but-mighty Diana has grown her fanbase to more than 300 MILLION subscribers and 180 BILLION lifetime views — and growing fast! Diana and her family create fanciful videos with songs, games, and plenty of pretend play. Now, pocket.watch has partnered with Kids Diana Show to create a brand-new global franchise for girls: Love, Diana! Where playtime reigns, Love, Diana will be there bringing her message of empowerment and friendship through her dynamic, original live action and animated shows, toys, clothes, and games and beyond! Love, Diana: everywhere that girls are, play, and watch. And, yes, there will be glitter!
179B
Total Lifetime Views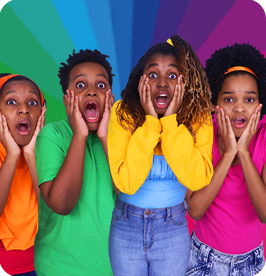 The Onyx Family is making great family fun!
The Onyx Family YouTube channel follows the powerhouse Onyx household with talented and hilarious kids Shiloh, Shasha, Sinead, and Shalom and their fun-loving parents, Rita and Mirthell. Best known on YouTube for their scary series, they also love to solve mysteries, share lighthearted skits, and compete against each other in entertaining challenges. Developed from our exclusive partnership, pocket.watch now brings you an all-new animated show: Onyx Monster Mysteries. While they are fans of solving a good mystery, it's no secret that love keeps this family having fun together. Visit the Onyx Family channel — they're making great family fun!
4.8B
Total Lifetime Views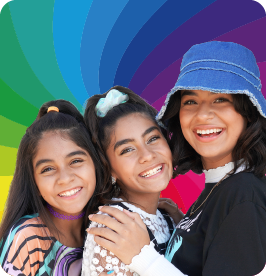 If it's brilliant, precious, and priceless, it must be the GEM Sisters!
The GEM Sisters YouTube channel features a dynamic trio of comedic, fashion-forward sisters: Giselle, Evangeline, and Mercedes (aka GEM). The girls are on a mission to entertain audiences across the globe with family-friendly content that highlights diversity and empowers the next generation to grow up knowing that brown is beautiful and girls are funny! Their laugh-out-loud videos entertain and inspire families the world over to be bold and celebrate what makes them unique. One thing's for sure: the talent of these three GEM Sisters is not hidden!
715M
Total Lifetime Views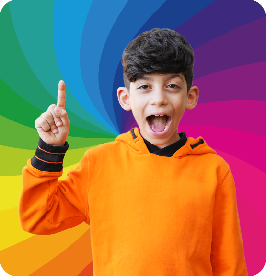 Jumping good fun with Jason Vlogs!
Jason is a precocious kid who makes entertaining, kid-focused videos with his older brother, Alex. Come along on his amusing adventures, supercharged challenges, special storytimes, and funny skits that teach life lessons too! And check out pocket.watch's animated series Do Crew with Jason Vlogs. When there's something to do, it's time to call in the Do Crew. Together, Jason and Alex entertain and inspire kids while helping them develop real-world skills — all while having jumping good fun!
12.5B
Total Lifetime Views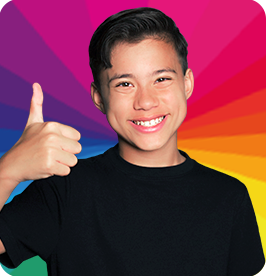 Your fave kid next digital door is growing up and still bringing the FUN!
Evan's over 13M EvanTubeHD subscribers have loved watching him grow up online. He's been bringing the fun since age 5 — more than half his life! From unboxing toys (no gloves needed in this "sport") to performing in funny sketches, Evan knows how to keep his fans coming back for more. He's appeared on both the day and nighttime talk-show circuit, including a hilarious segment on The Tonight Show Starring Jimmy Fallon. You can also catch him video-game battling his Dad on EvanTubeGaming and see the day-to-day antics of his fam on The Tube Family. His sister has even followed in his footsteps with her own successful channel, JillianTubeHD. You can find Evan co-starring alongside his sister in an original series, EvanTube's Dollar Toy Squad by pocket.watch. Evan loves appearing in and creating animations, so you never know where this kid will toon up next. Always friendly, relatable, and fun, Evan is our fave kid next digital door!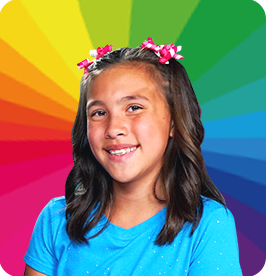 Jillian, EvanTube's sister, proves she's got "It" too!
Not many can say that they got their start at age 2, but Jillian can! When her big bro, Evan of EvanTubeHD, fell ill, she skipped into action, and a YouTube star was born. JillianTubeHD skyrocketed with 1.55M subscribers, and she's grown her own fanbase as well as EvanTube's. She makes regular appearances on EvanTubeHD to take on her brother in trending YouTube challenges and is a key part of the family's vlogging channel, EvanTubeRaw. You can even find her co-starring alongside her brother in an original series, Evantube's Dollar Toy Squad by pocket.watch. On her own channel, Jillian shares topics she loves, such as dolls, creative projects, games, and challenges. Above all, she loves sharing DIY arts and crafts tips with her viewers and is currently all about making and playing with slime! When not filming videos, Jillian loves to exercise, perform in musical theater, and takes tap dance and voice lessons. Jillian will sing, dance, and craft her way into your heart — and list of fave channels!
490M
Total Lifetime Views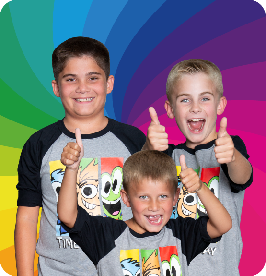 Watching HobbyKidsTV: your family's next favorite hobby!
Not only is the Hobby family rambunctious, they're animals! Not literally of course, but the three siblings, known as HobbyPig, HobbyFrog, and HobbyBear can be wild fun on their unique family channel. In daily videos co-hosted by their parents, HobbyMom and HobbyDad, they focus on toy reviews, video games, science experiments, and other family-oriented topics. To the Hobby family, their YouTube channel, HobbyKidsTV, is an outlet for creativity and imagination. They excel at sparking original ideas and putting their own spin on trending topics. HobbyKidsTV was among the first YouTube kids' channels to feature giant surprise eggs, a viral YouTube trend and a sub-genre of the popular "unboxing" format. They began uploading in 2013, and within a year, their channel was already one of the biggest on YouTube with more than 100 million views per month! They even have their own original animated series with Butch Hartman, the man behind Danny Phantom and The Fairly OddParents, called HobbyKids Adventures. Watching HobbyKidsTV: your family's next favorite hobby!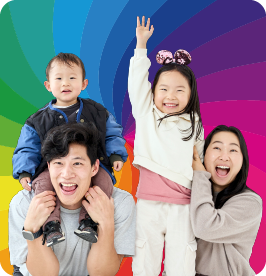 Hungry FAM is an adorable Korean-Thai-Chinese-American family of four with 9M+ followers & 7B+ views across their social media accounts on YouTube, TikTok, Instagram and Facebook. Together, Sarang (4 years), Maeum (1 year), and parents, Umma & Appa, create deliciously entertaining challenge-style content centered around food, family and fun. Best known for their mystery box series, where family members choose between a treat and a mystery box, Hungry FAM is always coming up with funny surprises to keep their viewers laughing.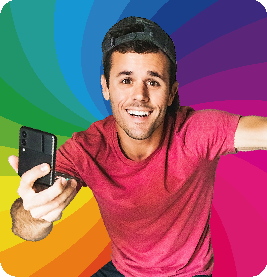 Daniel is a physical comedian, once referred to as the "master of unusual movement". He does ordinary things, but in a different and unusual way. He is best known for doing every day activities as fast as he possibly can.
13.5B
Total Lifetime Views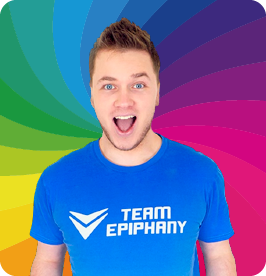 Papa Jake, along with his friends Loganzland, Friendly Phil, and Biggs are here to create fun, family friendly, adventure-based content for millions of viewers from all over the world. Papa Jake content is widespread and focuses on a cinematic approach with videos including themes like awesome box fort builds, extreme challenges, and crazy adventures!
2.3B
Total Lifetime Views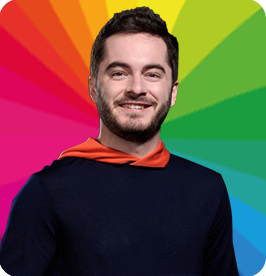 CaptainSparklez is here to help you get your game on!
Jordan, aka CaptainSparklez on YouTube, specializes in narrated gameplay videos with more than 13 million subscribers! On his first channel, CaptainSparklez, Jordan shares videos of Minecraft "Let's Play" videos and animations as well as commentary and gameplay of other popular video games. He's added more channels to the mix with CaptainSparklez 2, which showcases his Twitch live streams, a music channel called Maron Music, and a vlogging channel, Jordan Maron. Go behind the scenes on his vlogging channel to see his life beyond gaming and YouTube filled with great friends, good food, working out, and cool cars. It's all fun and games with with CaptainSparklez!
4.7B
Total Lifetime Views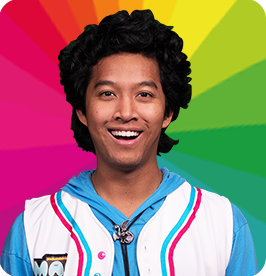 Kids will have fun while learning when they land in MarMar Land!
MarMar Land is a place of adventure and learning! This pocket.watch-launched YouTube channel features popular YouTuber, Marlin Chan or "MarMar." MarMar Land's play-based learning teaches preschoolers the practical, simple, and critical life skills, such as time management, organization, communication, conflict resolution, and more. Perfect for families who love music from Broadway composers, slime, cartoons, puppets, and a cloud who tells jokes!
1.1B
Total Lifetime Views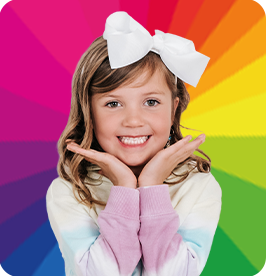 Welcome to The Stella Show!
Meet Stella, a charismatic 7-year-old, who creates hilariously entertaining skits and challenges with older brother, Jameson, and her parents, Erika and James. Since starting her YouTube channel in 2019, Stella has quickly amassed a following of over 1 million fans around the world! Stella's effervescent personality and magnetic smile make her the star of every video – and fans can't get enough!
1.1B
Total Lifetime Views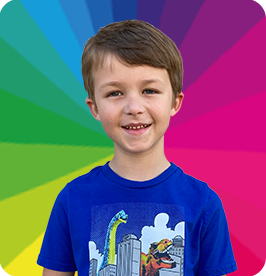 The world's coolest playground... is a working farm!
Tractors, toys, and tons of fun are the heart of Hudson's Playground! Fans love to watch the family's farm-tastic adventures, starring Hudson, his little sister Holly, and their Dad, a real farmer. From tractors to bulldozers to balers, Hudson's Playground has a whole stable of super cool farming equipment that ignites kids' curiosity about technology, farming, and the great outdoors. Hudson and his family share the exciting experiences on their farm and aren't afraid to get a little messy in the process!
2.2B
Total Lifetime Views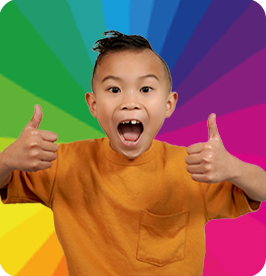 Welcome to the awesome world of Kaven Adventures!
Join Kaven on his epic adventures in-game and in real life! You'll find everything Kaven likes: traveling, toys, gaming, and family. Kaven and his Dad play the hottest kid-friendly games, from hilarious app games to the ever-popular Roblox. At only 6 years of age, Kaven has the energetic personality of a long-time gamer. Not only does Kaven dress up as characters from the game he's playing, but he also creates immersive gaming videos with the use of greenscreen and Kaven's incredible imagination. Kaven is fresh, but not a rookie, with over 275M+ total video views and only growing larger!
275M
Total Lifetime Views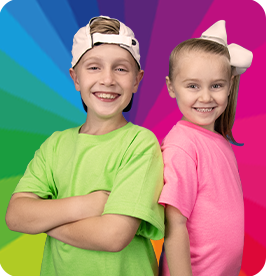 Ready for super family fun? Meet KidCity!
K-City, formerly KidCity, is a fun-loving YouTube family centered around the dynamic brother/sister duo, Lil' Flash and Ava! They love playing games together as a family, acting in funny skits, participating in trending YouTube challenges, and unboxing the latest toys! The kids also love to dress up in their favorite super hero costumes and compete against each other in their popular backyard action challenges videos!
3.9B
Total Lifetime Views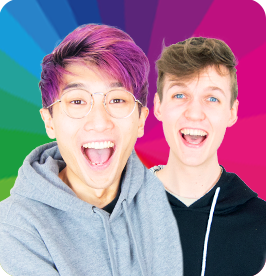 LankyBox: two lanky guys, 40 billion views!
LankyBox is a high-energy group made up of Adam, Justin, and their pack of plushy friends. Together they play lots of games, from action-packed Roblox adventures to hilarious mobile apps. The one thing that you can count on is that there will always be lots of laughter and fun no matter what!
40.9B
Total Lifetime Views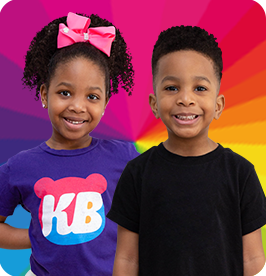 Play and learn with Kamdenboy and Kyraboo!
Meet Kamdenboy & Kyraboo, a dynamic sibling duo that uses imagination to conquer the world through learning, play and awesome family fun! With a little help from KB Mom and KB Dad, Kamdenboy and Kyraboo find the fun in challenges, skits, pretend play, and more.
600M
Total Lifetime Views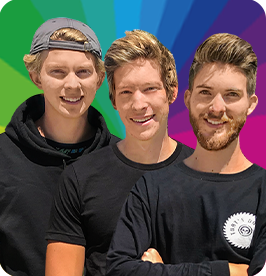 Join Dangie Bros for their next epic challenge!
The Dangie Bros are three brothers based in Los Angeles, and are focused on making fun, family friendly content for millions of people around the world. The Dangie Bros videos are based on doing huge and extreme challenges usually involving massive and extensive builds that have not been done before on YouTube.
2.7B
Total Lifetime Views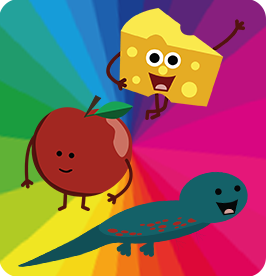 Laugh and learn with Scratch Garden!
Scratch Garden creates awesome animated videos for young minds. Equal parts laughing and learning (plus a dollop of salamanders) are combined with amazing music in a variety of styles to make engaging & entertaining educational experiences!
620M
Total Lifetime Views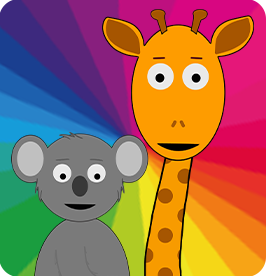 Sing along with Koala & Giraffe!
Join Koala, Giraffe, and their eclectic group of funny friends for musical adventures that explore all kinds of kid-friendly topics! From Brushing Your Teeth in the morning to snuggling into Cozy Country at bedtime, there's a song for everything and everyone! Made in the USA, and enjoyed by kids (and their grown ups) all over the world!
160M
Total Lifetime Views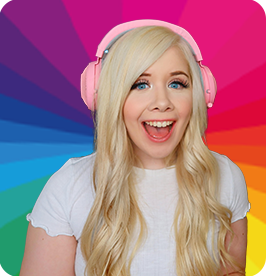 "Hey, Cuties!" Meet Roblox phenom Mackenzie Turner
Mackenzie is a fun, bubbly girl who loves to make others laugh through her stories and adventures in games and IRL. Always cheerful and upbeat, Mackenzie helps create a safe place for anyone to be themselves and have fun!
1.6B
Total Lifetime Views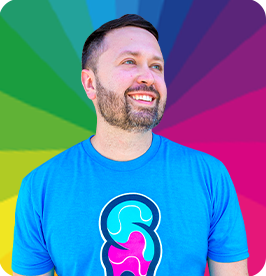 Meet Roblox filmmaker, ShanePlays!
ShanePlays makes movies… in Roblox! Since starting his channel in 2017, ShanePlays has amassed an engaged gamer fanbase of over 4M subscribers. Tune in to see Shane's next amazing Roblox movie.
930M
Total Lifetime Views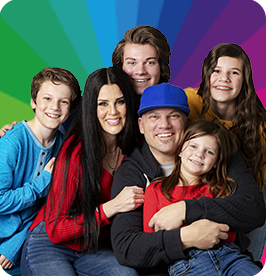 Learn to draw with Art for Kids Hub!
Rob loves teaching art to his family and sharing those lessons with the world. He has been sharing their family's art activities on YouTube for ten years. Before YouTube, Rob worked at Ford Motor Company for seven years as an exterior car designer. He was fortunate enough to help design the 2010 Mustang and GT500. Rob has been married to his sweet wife, Teryn, for 22 years. Their four children are Jack (16 years old), Hadley (13 years old), Austin (10 years old), and little Olivia (5 years old). Rob has loved art since childhood, but inspiring a love for art in others has become one of his greatest fulfillments.
2.6B
Total Lifetime Views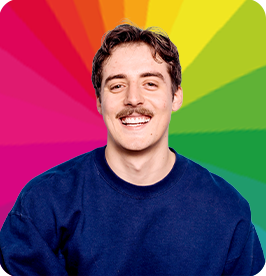 Meet Roblox cat guy, Denis!
Denis is a friendly and upbeat person who loves to laugh, mostly at himself. Through his misadventures with Sir Meows A Lot, viewers will see that it's okay to be awkward, to make mistakes, and to try again!
4.1B
Total Lifetime Views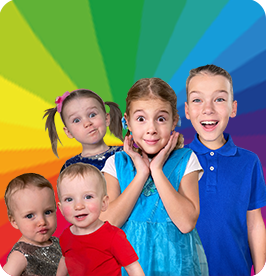 Meet Vania Mania, 5 kids taking over YouTube!
Vania Mania Kids is a loving & playful family of 5 kids: Vania, Mania, Stefy, Dasha and Alex! Kids and families around the world join in on their adventures in pretend play through laughter, singing and learning. They aim to create kid's content that is both entertaining and educational.
11.8B
Total Lifetime Views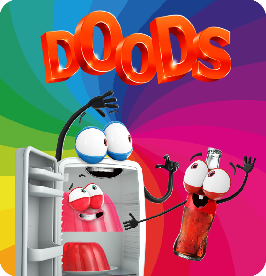 Doods uses 3D animation to make ordinary things come alive!
DOODS are everyday household objects that come to life with colorful 3D animation! They're usually getting into trouble, but they'll always manage to leave you with a smile on your face.
2.2B
Total Lifetime Views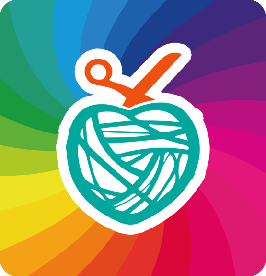 Crafty Hacks everyone should know!
With 5M subscribers and 4.8B views, the Crafty Hacks family of channels delivers entertaining and useful hacks that help followers solve everyday problems. From food to beauty to crafts, Crafty Hacks is the DIY destination for mind-blowing tips-and-tricks that make life easier and more fun! Their friendly style weaves together learning and storytelling to demonstrate tutorials in an entertaining and approachable way. Crafty Hacks has also found a large audience on TikTok, with 1M followers and 9.5M likes on the Crafty Hacks Official account. Find Crafty Hacks channels on YouTube: Crafty Hacks, Crafty Hacks Plus, Crafty Hacks Shorts, Crafty Hacks Es (Español), and Sweedee. 
4.8B
Total Lifetime Views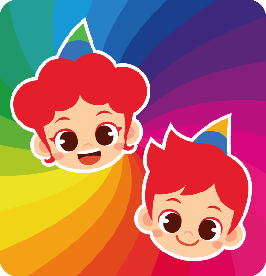 Learn with Juny and Tony!
Juny and Tony are twin animated wizards who embark on magical and musical adventures with their animal friends. Whatever the situation, Juny and Tony have a spell that will help them save the day. They may make mistakes from time to time because of their clumsy magic, but Juny and Tony's stories are always filled with fun, music, and valuable lessons for kids. With a reach of over 3.5B lifetime views and 3.4M subscribers, JunyTony have captured a devoted fanbase.
3.5B
Total Lifetime Views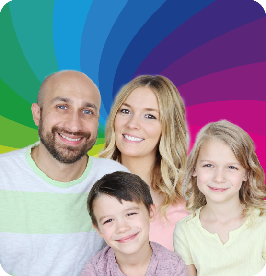 My PB&J loves creating imaginative stories for the whole family to enjoy! Their name is an acronym for the family members: Margaret, Penelope, Bastian & Jon. Since birth, Penelope's food allergies kept the family home a lot, so they began making YouTube videos for fun. Whether completing challenges or departing on a grand adventure, My PB&J wants you to join along with them while making you laugh along the way!
600M
Total Lifetime Views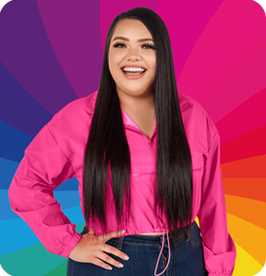 You'll never guess what our super crafty Queen of Slime is up to now!
Karina Garcia is on the scene, and there's nothing she loves more than slime time! With her bubbly personality that shines and a smile that will fill your screen, no wonder she has more than 10 Million subscribers tuning in. DIY boss and founder of Craft City, she has caught the Internet's attention by helping the world get crafty. "Hey, girl, hey!" It's all fun and games with Karina — especially when the slime vids hit the fans!
1.8B
Total Lifetime Views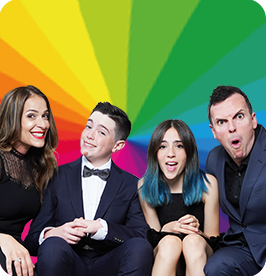 Zip around with this fun family that just loves Bee-ing together!
The Eh Bee Family is a powerhouse fam of four who has pollinated the Internet with their spunky personalities across YouTube, Instagram, Facebook, TikTok, and beyond to build their family-focused brand with over 26 million combined subscribers and 3.5 billion total views — and counting! Starring in all kinds of entertaining videos, Papa Bee, Mama Bee, Mr. Bee, and Miss Bee will do whatever it takes to put the FUN in "Fun for the whole family." And the smiles they bring? Sweet as honey. They've even been reimagined as cartoons in our upcoming original animated series!
3.5B
Total Lifetime Views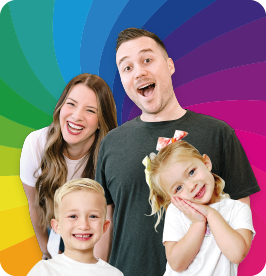 Welcome to the Lively Lewis Show!
In two short years, the Lively Lewis family has grown to more than 1 million subscribers on YouTube with over 1 billion views! Join siblings Levi and Ivy on their incredible storytelling adventures, where they learn and model positive life lessons alongside parents, Eric and Alexa. Levi's energetic personality and Ivy's spunky silliness keep followers engaged and laughing episode after episode! You can always count on Mom and Dad to join in the make-believe with original characters and costumes. The Lively Lewis Show has captured the hearts of kids and parents alike with strong values, big imaginations, humorous pretend play, and healthy family dynamics.
1.4B
Total Lifetime Views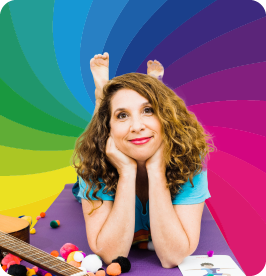 Discover a wonderful world of beloved songs and magical activities that make it easy to teach yoga and mindfulness to children through music. Bari Koral is a widely recognized kids' yoga expert and popular recording artist. Every day, thousands of children, parents and teachers around the world are learning and enjoying the benefits of yoga and mindfulness with Bari. Bari's songs and approachable yoga and mindfulness curriculum are used on a regular basis around the world. She is considered a pioneer in the world of kids' yoga. To date, she has helped over 100,000 teachers incorporate yoga into the classroom based on her beloved songs and activities. Bari has performed multiple times at the White House and has appeared in the New York Times and People Magazine.
350M
Total Lifetime Views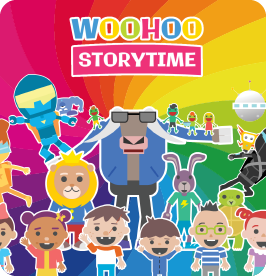 Woohoo Storytime is a curriculum-based animation channel that creates entertaining stories for children to laugh and learn with. Woohoo Storytime receives over 11M views per month and takes kids on a journey with their main character, Roys Bedoys, exploring life lessons, manners and good behavior. Woohoo Storytime is run by a kindergarten teacher and her husband who are both passionate about helping children learn in a fun way through curriculum design.
500M
Total Lifetime Views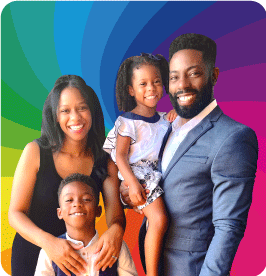 The Wilson World channel features a joyous, family band where music and smiles flow freely! On YT they're known for epic family jams and creating musical moments no matter what they're doing! They're especially passionate about nurturing a love for learning and kids' mental health. So, they recently launched Wilson World's Learning Lair. It follows brother and sister duo, Justin and Shia, two happy-go-lucky, musical prodigies, on their learning journey. Along the way, their mom, an educational psychologist, will help kids learn how to care for and grow their mind. Dad, an electrical engineer will also pop in for all things STEM. Of course we'll all be singing, dancing and jammin' the whole time! In the Learning Lair, we believe you can learn just about anything, when you "drop the beat!"
430M
Total Lifetime Views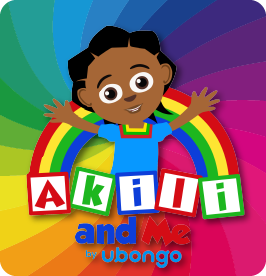 Akili and Me is a beloved preschool show which follows the adventures of Akili, a curious 4-year-old who lives near the foot of Mt. Kilimanjaro. Every night when she falls asleep, Akili enters a magical world of talking animals, Lala Land. In Lala Land, Akili and her animal friends learn all about language, letters, numbers and art, while developing kindness and coming to grips with their emotions and rapidly changing toddler lives!
560M
Total Lifetime Views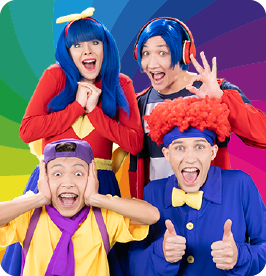 Meet Dominoki, a friendly family on a mission to help kids explore the world! Children and their parents love their vibrant characters, catchy music, and exciting storylines. The videos inspire creativity and imagination while encouraging viewers to show empathy, gratitude, kindness, and other important qualities. Leveraging the talent of a professional dance studio, this new entrant into YouTube video production has amassed 2.8 billion views in just a little over a year.
2.8B
Total Lifetime Views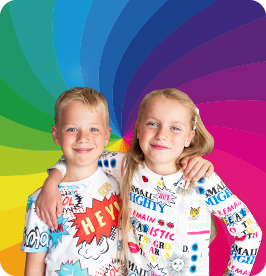 Gaby & Alex are all about playing, having fun, educating and teaching kindness to other children in their videos for kids. Alex and Gaby enjoy filming pretend play videos and doing fun nursery rhymes.
10.1B
Total Lifetime Views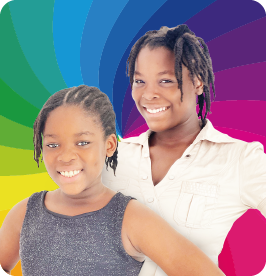 Leona and Sharon are Toys andFun Sisters. Join them as they take imaginative play to new places! Fun Sisters share their adventures as princesses, doctors and more. Learn, laugh and smile with Toys andFun Sisters!
670M
Total Lifetime Views