Pocket.watch has THE most
popular kid stars on the planet!
To recommend a top-performing kids' channel,

Everywhere that kids play, we've got their favorite, most-beloved kid stars today!
With their charisma and jumbo personalities, our partners rose to the top of YouTube.
We expand on their success to forge global franchises with original shows, games, books, toys, and whatever we think of next!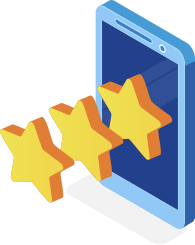 Ryan's World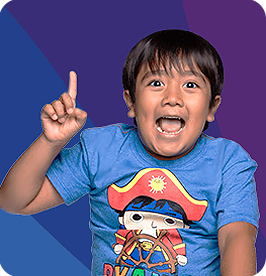 Love, Diana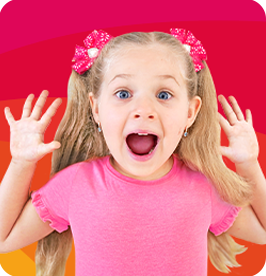 Onyx Family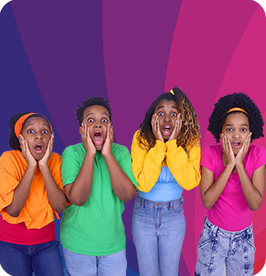 GEM Sisters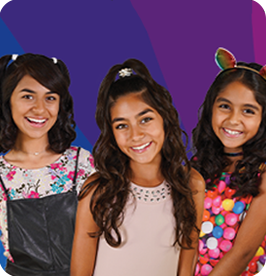 Jason Vlogs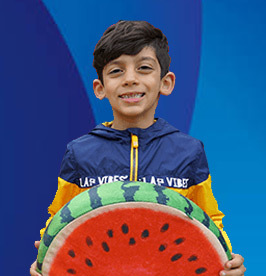 Evan
TubeHD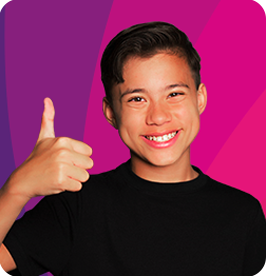 Jillian
TubeHD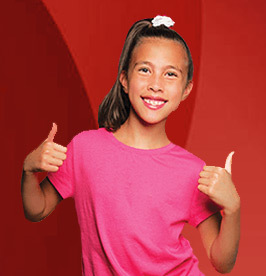 Hobby
KidsTV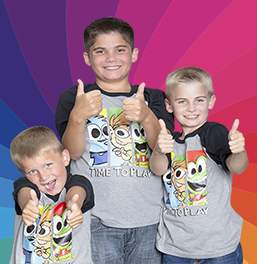 Captain Sparklez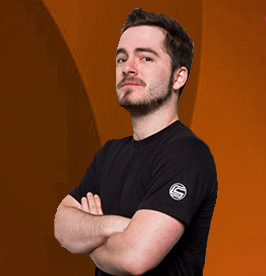 MarMar Land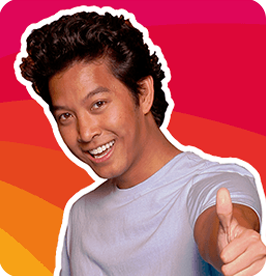 Karina Garcia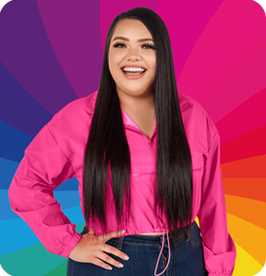 Eh Bee Family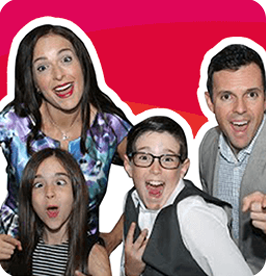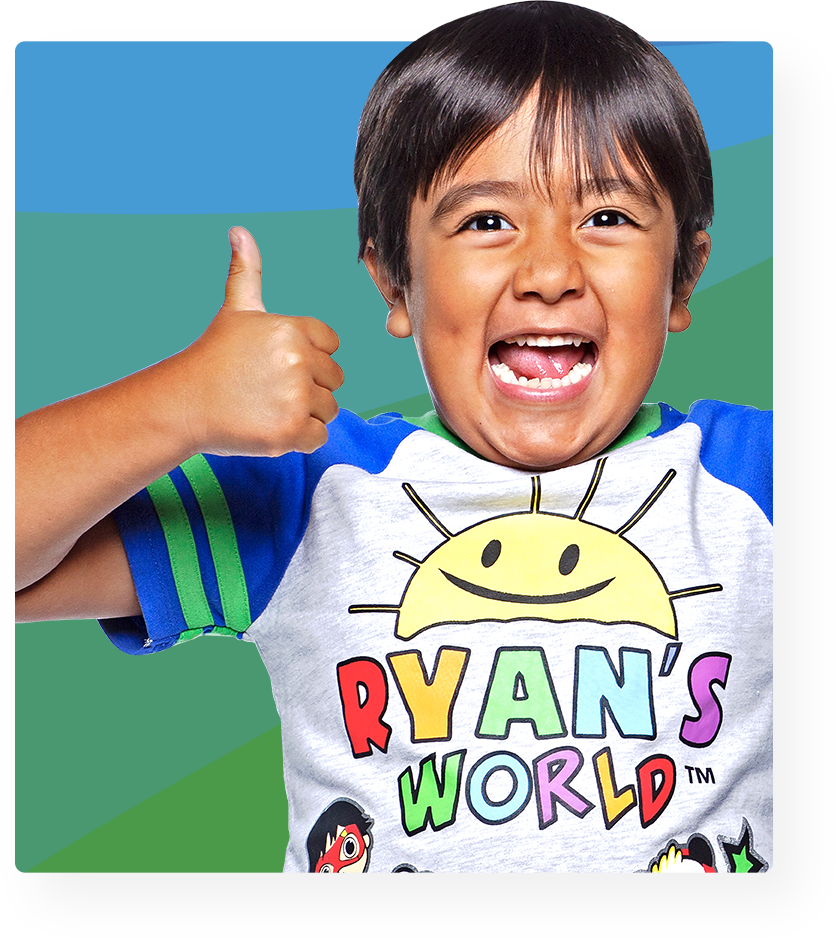 Meet the star of the biggest kids' franchise!
Join Ryan as we expand his global megahit YouTube channel, Ryan's World, to a universe of original shows, games, toys, clothes, and beyond.
Original content! From our Emmy-nominated, #1 preschool TV series, Ryan's Mystery Playdate, to animated specials, books, and mobile and console games.
A complete range of goods – everything from toys and clothes to toothbrushes and more! We helped change the world into Ryan's World — and kids love living in it!
57.1B
Total Lifetime Views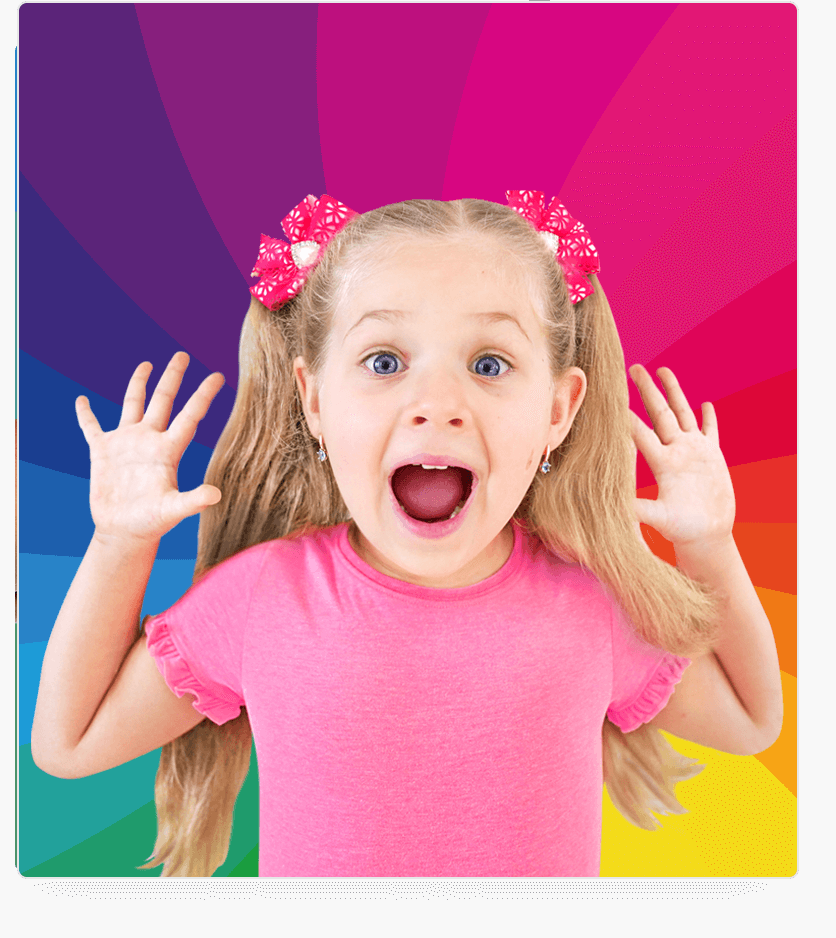 Let playtime reign with Love, Diana — the Princess of Play!
Diana's sparkling personality shines in her YouTube channel, Kids Diana Show, the third most-viewed channel in the world! Igniting her digital empire at just six years old, tiny-but-mighty Diana has grown her fanbase to more than 135 MILLION subscribers and 60 BILLION lifetime views — and growing fast! Diana and her family create fanciful videos with songs, games, and plenty of pretend play. Now, pocket.watch has partnered with Kids Diana Show to create a brand-new global franchise for girls: Love, Diana! Where playtime reigns, Love, Diana will be there bringing her message of empowerment and friendship through her dynamic, original live action and animated shows, toys, clothes, and games and beyond! Love, Diana: everywhere that girls are, play, and watch. And, yes, there will be glitter!
4.8B
Average Monthly Views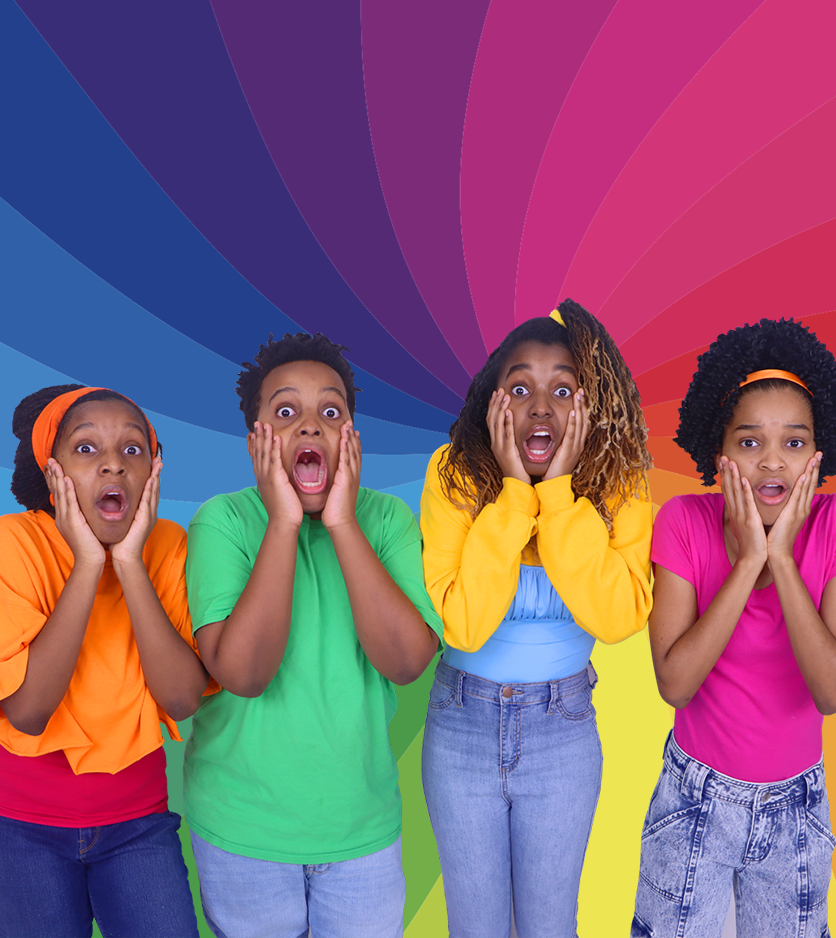 The Onyx Family is making great family fun!
The Onyx Family YouTube channel follows the powerhouse Onyx household with talented and hilarious kids Shiloh, Shasha, Sinead, and Shalom and their fun-loving parents, Rita and Mirthell. Best known on YouTube for their scary series, they also love to solve mysteries, share lighthearted skits, and compete against each other in entertaining challenges. Developed from our exclusive partnership, pocket.watch now brings you an all-new animated show: Onyx Monster Mysteries. While they are fans of solving a good mystery, it's no secret that love keeps this family having fun together. Visit the Onyx Family channel — they're making great family fun!
81.3M
Average Monthly Views
3.4B
Total Lifetime Views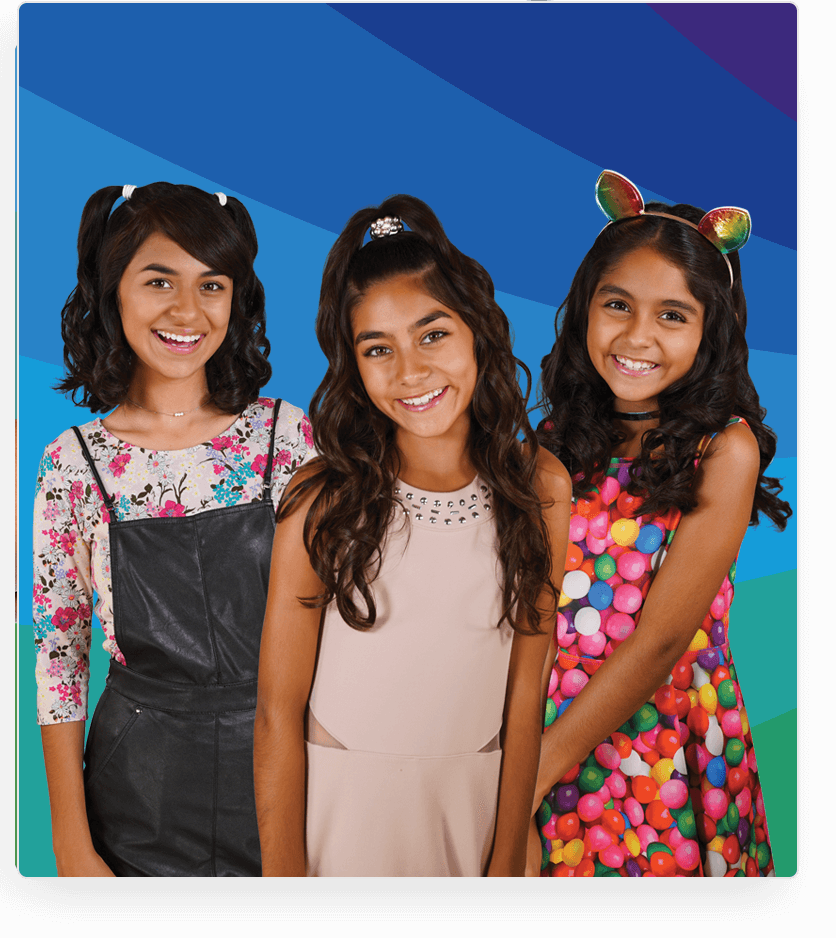 If it's brilliant, precious, and priceless, it must be the GEM Sisters!
The GEM Sisters YouTube channel features a dynamic trio of comedic, fashion-forward sisters: Giselle, Evangeline, and Mercedes (aka GEM). The girls are on a mission to entertain audiences across the globe with family-friendly content that highlights diversity and empowers the next generation to grow up knowing that brown is beautiful and girls are funny! Their laugh-out-loud videos entertain and inspire families the world over to be bold and celebrate what makes them unique. One thing's for sure: the talent of these three GEM Sisters is not hidden!
7.7M
Average Monthly Views
448.5M
Total Lifetime Views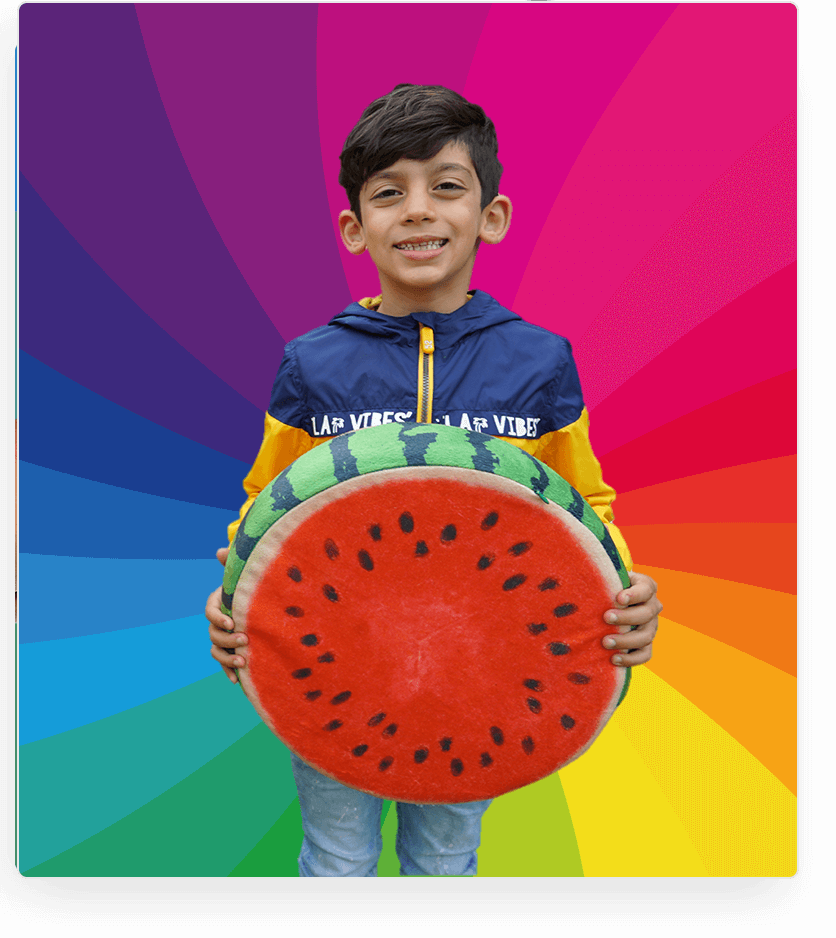 Jumping good fun with Jason Vlogs!
Jason is a precocious kid who makes entertaining, kid-focused videos with his older brother, Alex. Come along on his amusing adventures, supercharged challenges, special storytimes, and funny skits that teach life lessons too! And check out pocket.watch's animated series Do Crew with Jason Vlogs, When there's something to do, it's time to call in the Do Crew. Together, Jason and Alex entertain and inspire kids while helping them develop real-world skills — all while having jumping good fun!
184.7M
Average Monthly Views
6.9B
Total Lifetime Views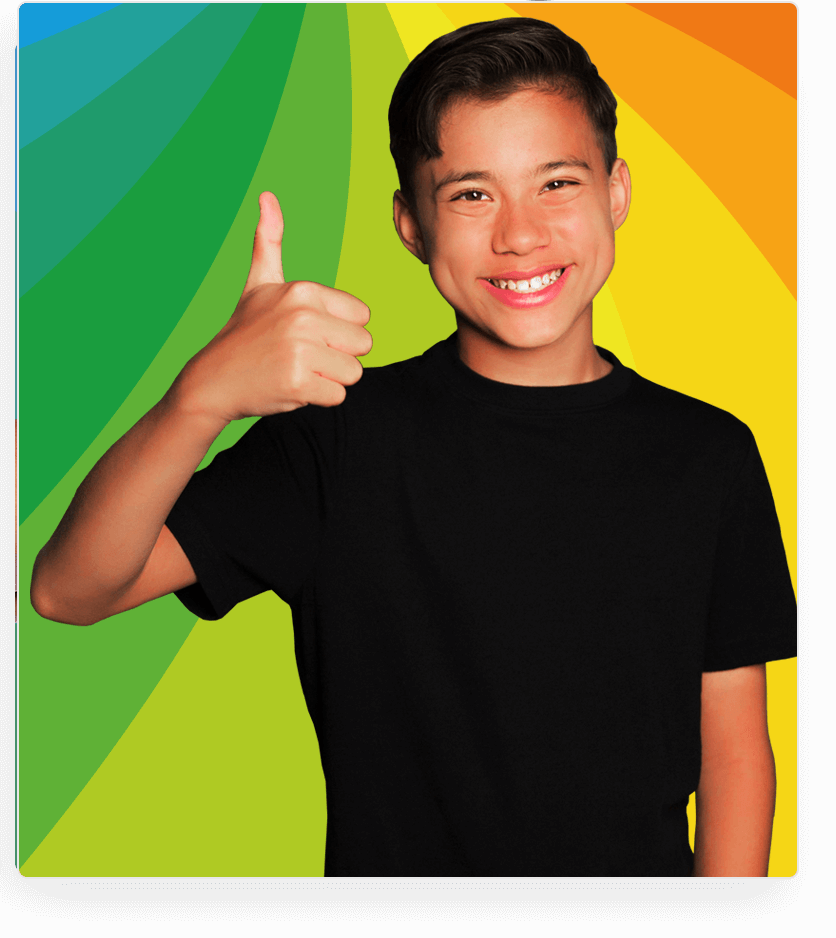 Your fave kid next digital door is growing up and still bringing the FUN!
Evan's 6.6M EvanTubeHD subscribers have loved watching him grow up online. He's been bringing the fun since age 5 — more than half his life! From unboxing toys (no gloves needed in this "sport") to performing in funny sketches, Evan knows how to keep his fans coming back for more. He's appeared on both the day and nighttime talk-show circuit, including a hilarious segment on The Tonight Show Starring Jimmy Fallon. You can also catch him video-game battling his Dad on EvanTubeGaming and see the day-to-day antics of his fam on The Tube Family. His sister has even followed in his footsteps with her own successful channel, JillianTubeHD. Evan loves appearing in and creating animations, so you never know where this kid will toon up next. Always friendly, relatable, and fun, Evan is our fave kid next digital door!
31M
Average Monthly Views
7.5M
Total Lifetime Views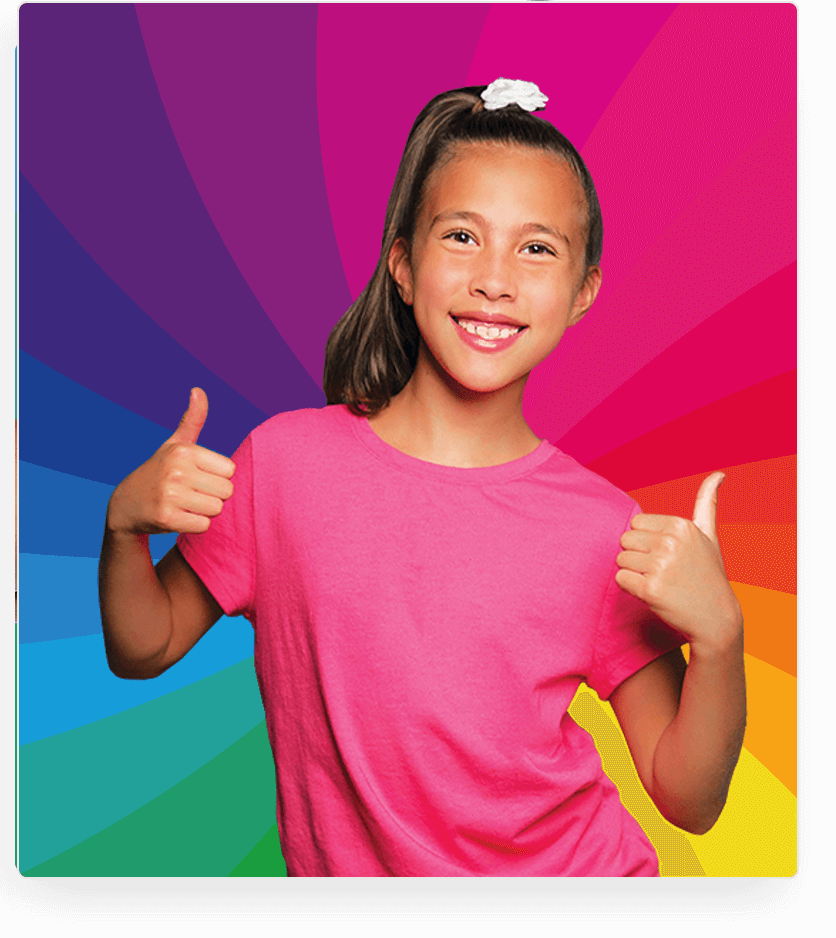 Jillian, EvanTube's sister, proves she's got "It" too!
Not many can say that they got their start at age 2, but Jillian can! When her big bro, Evan of EvanTubeHD, fell ill, she skipped into action, and a YouTube star was born. JillianTubeHD skyrocketed with 1.55M subscribers, and she's grown her own fanbase as well as EvanTube's. She makes regular appearances on EvanTubeHD to take on her brother in trending YouTube challenges and is a key part of the family's vlogging channel, EvanTubeRaw. On her own channel, Jillian shares topics she loves, such as dolls, creative projects, games, and challenges. Above all, she loves sharing DIY arts and crafts tips with her viewers and is currently all about making and playing with slime! When not filming videos, Jillian loves to exercise, perform in musical theater, and takes tap dance and voice lessons. Jillian will sing, dance, and craft her way into your heart — and list of fave channels!
3.8M
Average Monthly Views
421.2M
Total Lifetime Views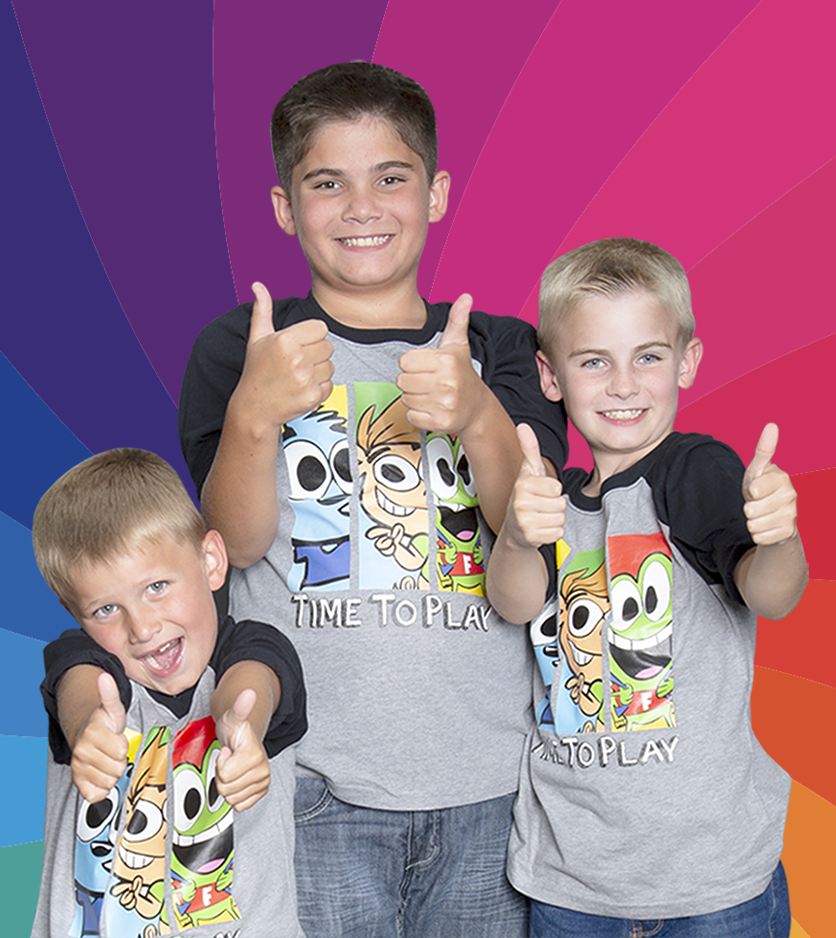 Watching HobbyKidsTV: your family's next favorite hobby!
Not only is the Hobby family rambunctious, they're animals! Not literally of course, but the three siblings, known as HobbyPig, HobbyFrog, and HobbyBear can be wild fun on their unique family channel. In daily videos co-hosted by their parents, HobbyMom and HobbyDad, they focus on toy reviews, video games, science experiments, and other family-oriented topics. To the Hobby family, their YouTube channel, HobbyKidsTV, is an outlet for creativity and imagination. They excel at sparking original ideas and putting their own spin on trending topics. HobbyKidsTV was among the first YouTube kids' channels to feature giant surprise eggs, a viral YouTube trend and a sub-genre of the popular "unboxing" format. They began uploading in 2013, and within a year, their channel was already one of the biggest on YouTube with more than 100 million views per month! They even have their own original animated series with Butch Hartman, the man behind Danny Phantom and The Fairly OddParents, called HobbyKids Adventures. Watching HobbyKidsTV: your family's next favorite hobby!
72M
Average Monthly Views
9.5B
Total Lifetime Views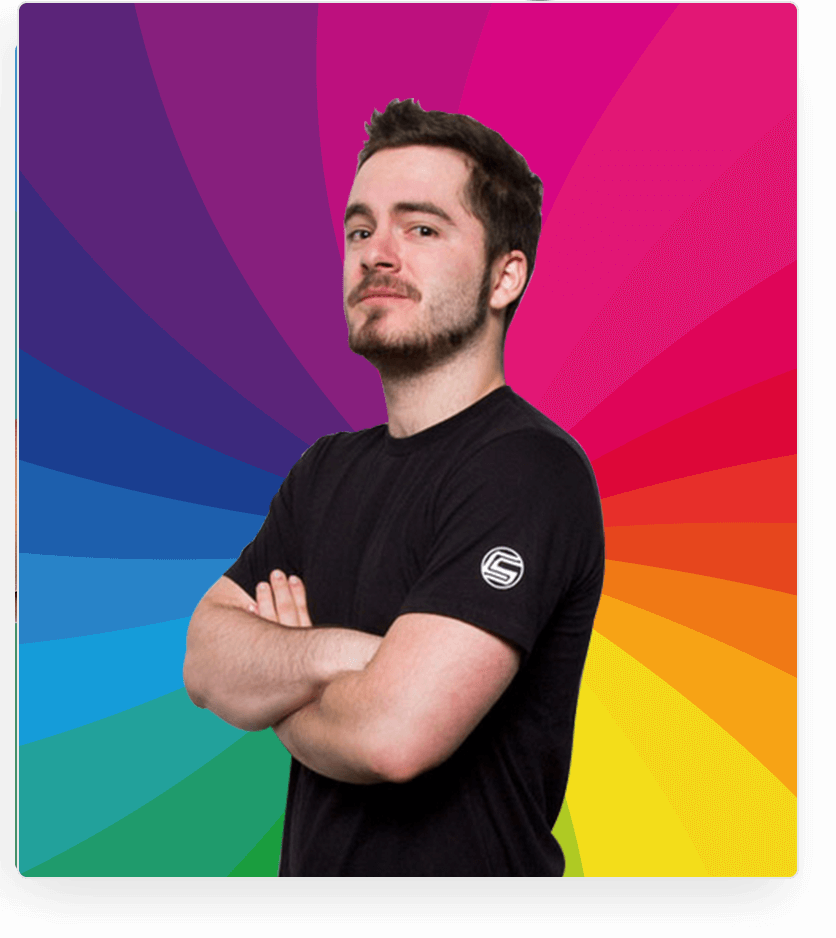 CaptainSparklez is here to help you get your game on!
Jordan, aka CaptainSparklez on YouTube, specializes in narrated gameplay videos with more than 10 million subscribers! On his first channel, CaptainSparklez, Jordan shares videos of Minecraft "Let's Play" videos and animations as well as commentary and gameplay of other popular video games. He's added more channels to the mix with CaptainSparklez 2, which showcases his Twitch live streams, a music channel called Maron Music, and a vlogging channel, Jordan Maron. Go behind the scenes on his vlogging channel to see his life beyond gaming and YouTube filled with great friends, good food, working out, and cool cars. It's all fun and games with with CaptainSparklez!
18M
Average Monthly Views
4.1B
Total Lifetime Views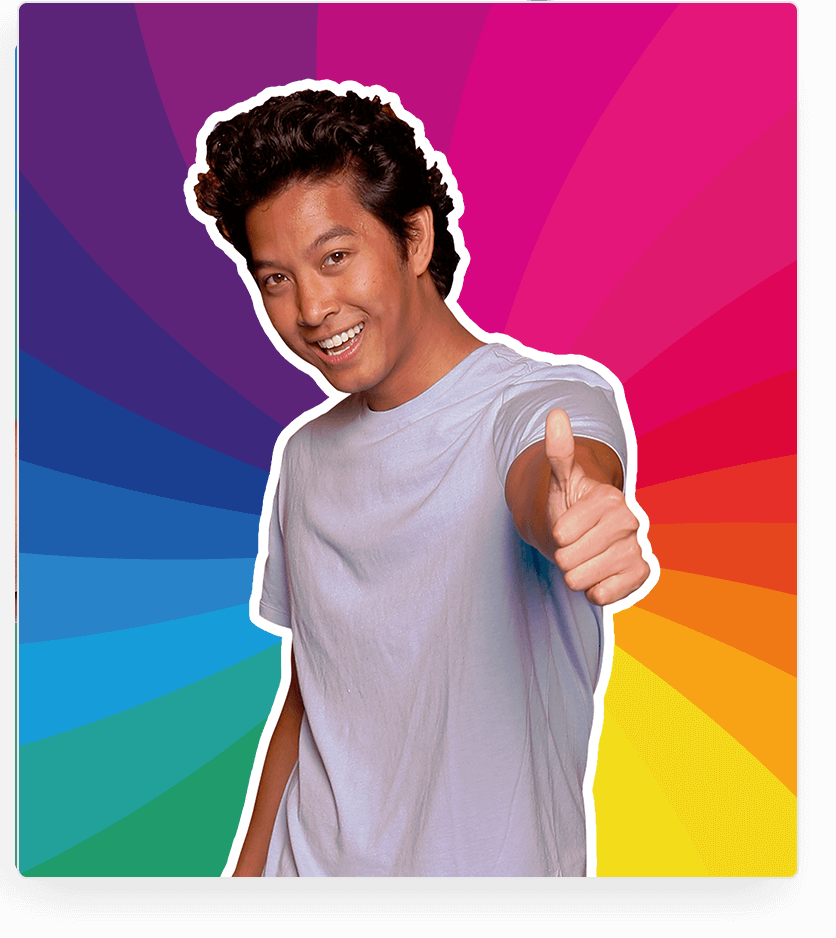 Kids will have fun while learning when they land in MarMar Land!
MarMar Land is a place of adventure and learning! This pocket.watch-launched YouTube channel features popular YouTuber, Marlin Chan or "MarMar." MarMar Land's play-based learning teaches preschoolers the practical, simple, and critical life skills, such as time management, organization, communication, conflict resolution, and more. Perfect for families who love music from Broadway composers, slime, cartoons, puppets, and a cloud who tells jokes!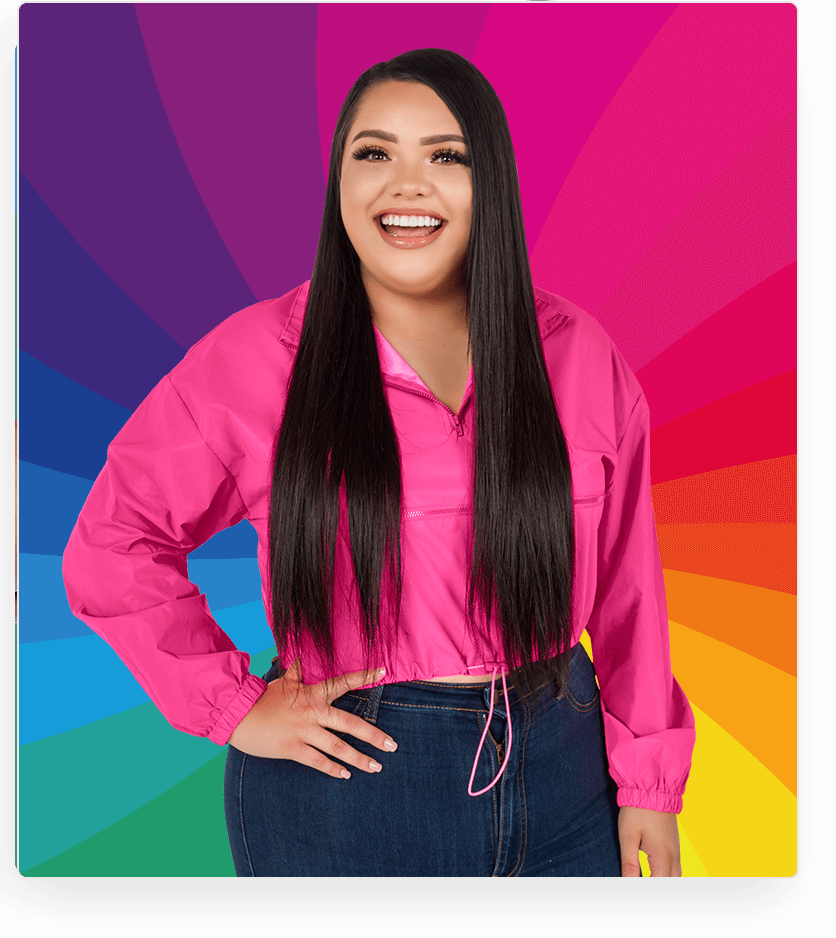 You'll never guess what our super crafty Queen of Slime is up to now!
Karina Garcia is on the scene, and there's nothing she loves more than slime time! With her bubbly personality that shines and a smile that will fill your screen, no wonder she has more than 9 Million subscribers tuning in. DIY boss and founder of Craft City, she has caught the Internet's attention by helping the world get crafty. "Hey, girl, hey!" It's all fun and games with Karina — especially when the slime vids hit the fans!
20.1M
Average Monthly Views
1.6B
Total Lifetime Views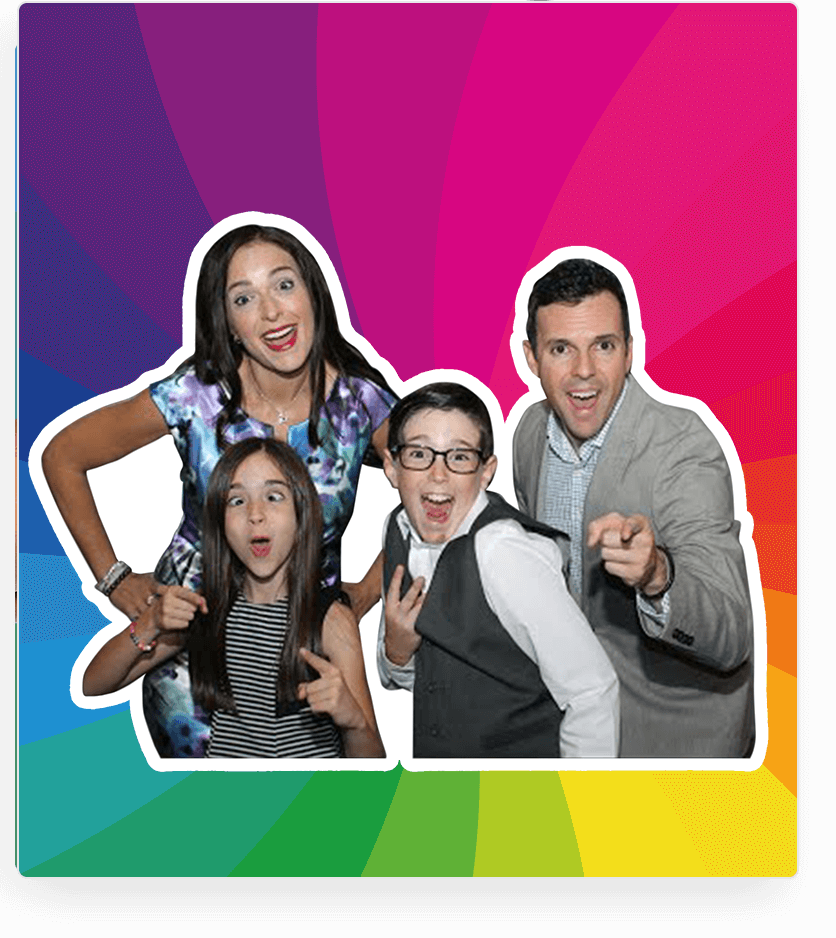 Zip around with this fun family that just loves Bee-ing together!
The Eh Bee Family is a powerhouse fam of four who has pollinated the Internet with their spunky personalities across YouTube, Instagram, Facebook, TikTok, and beyond to build their family-focused brand with over 20 million combined subscribers and 2.5 billion total views — and counting! Starring in all kinds of entertaining videos, Papa Bee, Mama Bee, Mr. Bee, and Miss Bee will do whatever it takes to put the FUN in "Fun for the whole family." And the smiles they bring? Sweet as honey. They've even been reimagined as cartoons in our upcoming original animated series!
46M
Average Monthly Views
2.5B
Total Lifetime Views